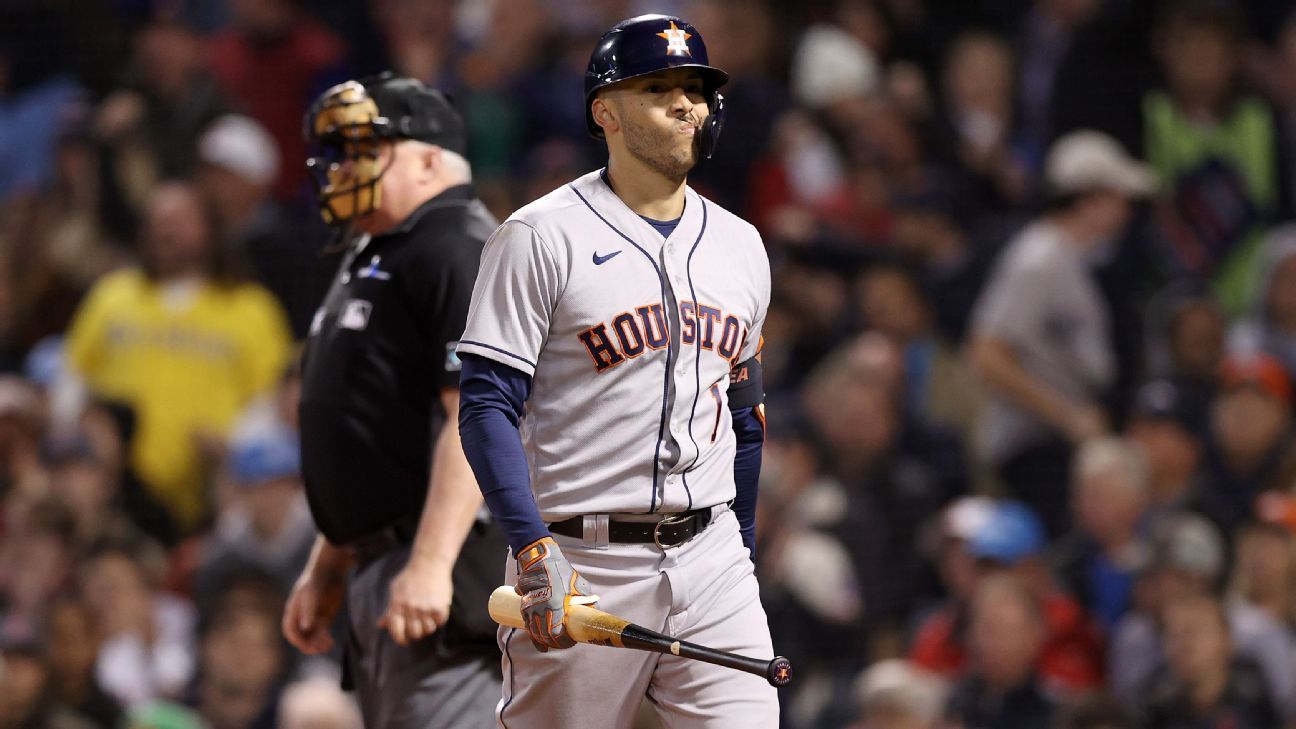 Eduardo Rodriguez mocks Carlos Correa's celebration in Game 3 win
When Houston Astros All-Star shortstop Carlos Correa hit his seventh-inning home run in Game 1 of the American League Championship Series, some Boston Red Sox players viewed his gesture of pointing to an imaginary wristwatch -- signaling it was "his time" in the postseason -- as a display of arrogance in showing up losing pitcher Hansel Robles.
"It did not bother me. Correa is one of the best hitters in baseball; you cannot make mistakes against him. But I did think for a moment ... the standing at home plate ... pointing to the watch ... sometimes some of that stuff is a bit overboard," said a hesitant Robles, who spoke in Spanish to ESPN.com in Houston on Saturday. "But let me tell you something, I have no reason to be mad at Correa. I am the one who made the pitch. In that at-bat, he did his job; I did not do mine."
But some teammates disagreed: During Game 3 at Fenway Park, with Boston enjoying a comfortable 6-run lead at the time, Eduardo Rodriguez mockingly pointed to an imaginary watch after retiring Correa to close out the top of the sixth inning.